CSB-EPB
Plastic Compound Bearings Bushings
Features
CSB-EPB series material is a thermal molded plastic, utilizing crystalline engineered plastic as base material with proper intensifier and lubricant. The rigidity and high temperature capability are greatly improved through the use of intensifier, at the same time, the coefficient of thermal expansion, molding shrinkage rate and deformation decreases. Consequently, the size stability is improved, and EPB series material range is enlarged and keeps the intrinsic anti-wear capability and reduced drag.
For more information on our sliding bearing bushing materials and applications download our catalogue
"CLICK-HERE to DOWNLOAD CATALOGUE"
You can also contact our global sales team by sending a message online through our website
Structure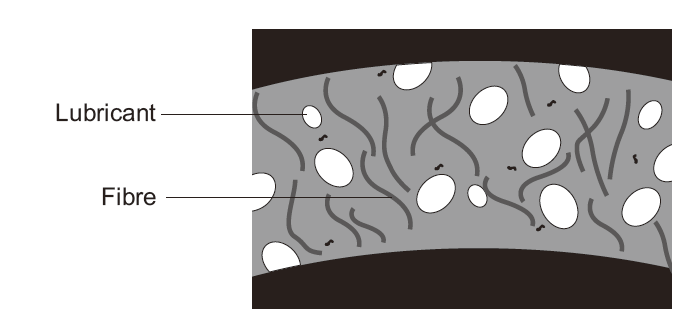 Tech. Data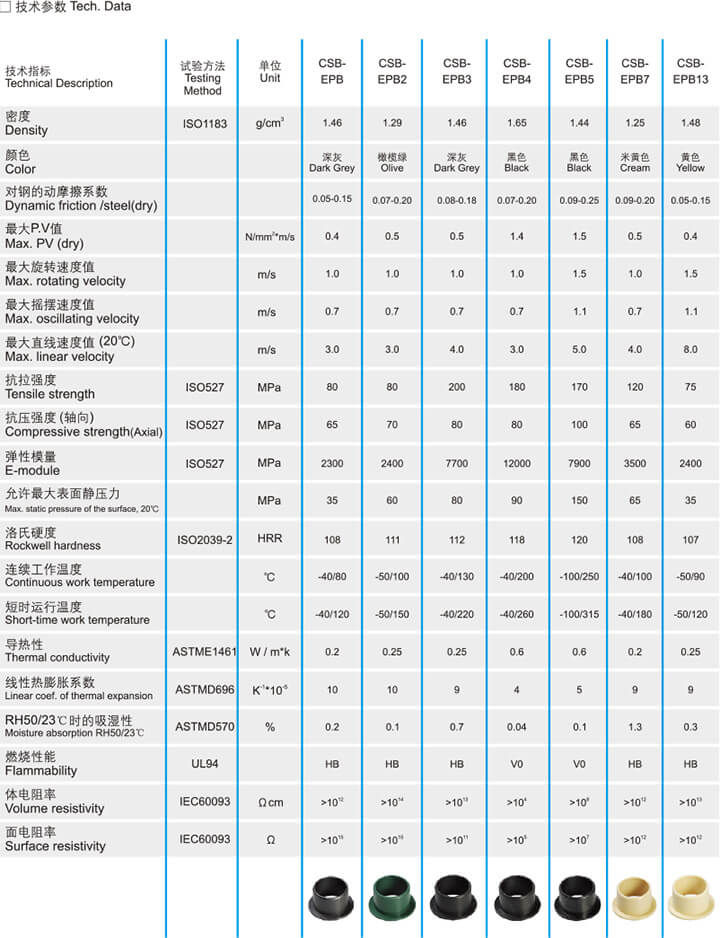 Typical Applications
Office Machinery
Electronic Products
Textile Machinery
Fitness Machinery
Agricultural Machinery
Packaging Machinery
Automotive Industry
See more about bi-metal bushing / sliding bearing applications "CLICK HERE"
You May also like to look at these other products we offer below!