CSB-FR
Bronze Mesh with PTFE/Solid Lubricant Bearing Bushing
Features
CSB-FR is a proprietary bronze mesh, PTFE infused fixable liner material designed to make assembly easy and effective. The material handles a wide torque range. and is intended for lower speed and light load applications.
For more information on our sliding bearing bushing materials and applications download our catalogue
"CLICK-HERE to DOWNLOAD CATALOGUE"
You can also contact our global sales team by sending a message online through our website
Structure
CSB-FR consists of a bronze mesh shell, filled with PTFE and solid lubricants. This material structure enables the bearing to be lighter and easier to install. It is widely used for light load and lower speed applications such as chemical industries, medical industries, food industries, textile machines, OA machines, door and window hinges, valve controllers etc.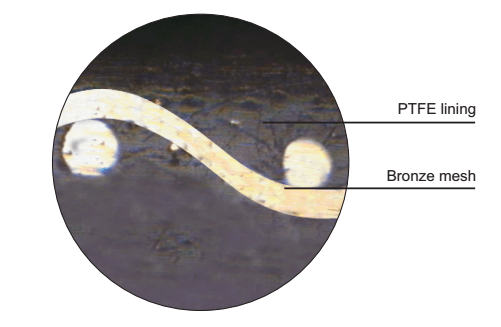 Tech. Data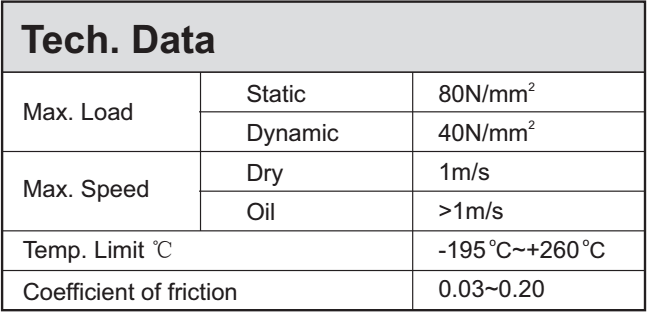 Typical Applications
This material is widely used in the applications where light weight requirement is considered such as vehicle door hinges, valves, OA machines. See more about bi-metal bushing / sliding bearing applications "CLICK HERE"
Size
For sizing details download our catalogue "CLICK HERE" or Contact us by sending a message "CLICK HERE"
You May also like to look at these other products we offer below!