CSB-12
Bi-metal Steel Backed with PTFE Tape Bearing Bushing
Features
CSB-12 Is a light weight, thin walled, simple designed material for easier assembly operations and more accurate fitting. CSB-12 lends itself to both interference fitting and clearance fits. With a thinner wall design, this material lends itself to reduce both manual and automated assembly processes. CSB-12 will operate well in dry applications void of lubricants.
For more information on our sliding bearing bushing materials and applications download our catalogue
"CLICK-HERE to DOWNLOAD CATALOGUE"
You can also contact our global sales team by sending a message online through our website
Structure
1. PTFE tape. The very thick PTFE layer isolates noiseand allows the design of clearance free application.
2. Low-carbon steel. Setting the foundation of thebushings, the steel back provides exceptional stability,load carrying and heat dissipation characteristics.
3. Plating. Provides good corrosion resistance accordingto requirements.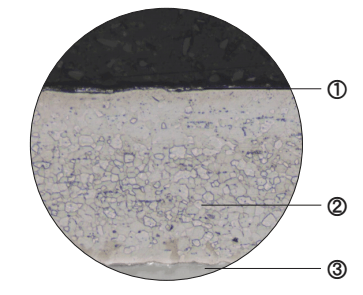 Tech. Data

Typical Applications
With its low friction factor, wear resistance and good lubricating characteristics, this material is widely used in chemical industries, medical industries, food industries, textile machines, OA machines and door/trunk hinges and so on. See more about bi-metal bushing / sliding bearing applications "CLICK HERE"
Size
For sizing details download our catalogue "CLICK HERE" or Contact us by sending a message "CLICK HERE"
You May also like to look at these other products we offer below!