CSB-25
Aluminum Alloy with PTFE Tape Bearing Bushing
Features
This material structure provides a lighter finished product that enables ease of installation. Suitable for dry running, low coefficient of friction, lower wear, good sliding characteristics, the transfer film created can protect the mating metal surface, suitable for rotary, linear and oscillating movement.
For more information on our sliding bearing bushing materials and applications download our catalogue
"CLICK-HERE to DOWNLOAD CATALOGUE"
You can also contact our global sales team by sending a message online through our website
Structure
1. PTFE tape. The very thick PTFE layer isolates noise and allows the design of clearance free application.
2. Aluminum alloy backing. Setting the foundation of the bushings, the aluminum backing provides exceptional stability, load carrying, light weight and heat dissipation characteristics.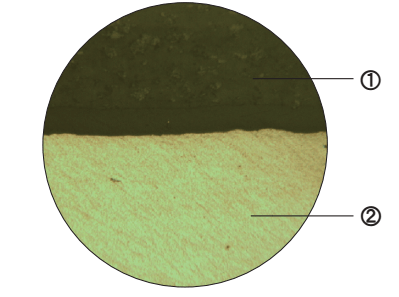 Tech. Data

Typical Applications
With aluminum metal backing, the bearing could be applied for OA machines, fitness equipment, bicycle, motorcycle, food industry machinery and package machinery, which need light design. See more about bi-metal bushing / sliding bearing applications "CLICK HERE"
Size
For sizing details download our catalogue "CLICK HERE" or Contact us by sending a message "CLICK HERE"
You May also like to look at these other products we offer below!